Enseignement
Cours dispensés en 2021-2022 au sein de la Mention Humanités numériques
DMA1EDB5 | Culture et outils numériques
30 heures, M1 GSI, sem. 1
DMA2EDB6 | Gestion des contenus
30 heures, M1 GSI, sem. 1
DMA3EDB6 | Design de l'information
21 heures, M2 GSI, sem. 1
DMA4EDA1 | Sémiotique des interfaces et des dispositifs numériques
30 heures, M2 CEN, atelier intensif, décembre 2021
Cours ouvert aux étudiants du consortium ERUA
DMA3EDD1 | Visualisation, modélisation et valorisation d'archives visuelles (Cultural Analytics)
30 heures, M2 AVUN, atelier intensif, janvier 2022
DMA4EDC2 | Analyse, gestion, et visualisation des données massives (Datavis)
30 heures, M2 NET et M2 THYP, atelier intensif, janvier 2022
Federico Biggio (Paris 8, co-tutelle avec Massimo Leone, Univ. Turin), soutenance prévue en féfrier 2022
Andrea Sosa (Paris 8), soutenance prévue en mai 2022
Véronique Peyrot (Paris 8), soutenance prévue en septembre 2022
Cédric Honba, (comité de thèse, Université de Liège, Belgique), soutenance prévue en septembre 2022
Carlos Isaac González (co-tutelle UNAM, Mexique), soutenance prévue le 7 décembre 2021
Juan Alonso López Iniesta (jury, UCLM, Espagne), soutenue le 21 avril 2021
Mariano Carrasco (co-direction, UAEMex, Mexique), soutenue le 13 novembre 2018
Beatriz Escribano Belmar (jury, UCLM, Espagne), soutenue le 9 novembre 2017
back to top
Publications
Ouvrages, directions d'ouvrages et revues...
Articles, communications et autres contributions scientifiques
Liste de publications disponibles sur HAL.
Nombre de publication répertoriées :
back to top
Activités et réalisations
Projets
2020 - 2023 Hydrologie des Médias
Un project ArTeC co-porté avec Gwen Le Cor et cinq universités internationales. Hydrology Of Media (HOM) An approach to art and science through the study of the materiality and the symbolic representations of water. https://hom.pubpub.org/
2019 GRID
Un project accueilli au Campus Condorcet. GRID (Groupe de travail sur l'image et les données culturelles) regroupe un ensemble d'initiatives de recherche dédié aux humanités numériques visuelles et aux « cultural analytics ».
2018 - 2019 INNOVART
Un project financé par l'Institut Français en Argentine, avec l'Universidad de Buenos Aires et l'Universidad de la Plata. "Arte e innovación en la era del big data: diseño de info-objetos e interfaces para la visualización de datos"
Organisation de manifestations scientifiques
Visualisation de données
2019 K-means Radial Plot
Web-based radial plot media visualization using k-means filters. The image corpus includes all albums released in 1988 according to Wikipedia. Part of a conference paper co-signed with Lev Manovich and presented at the 12th International Congress of the AISV in Lund, Sweden.
2017 Polar transformations
Experimental visualizations for visual data, based on polar transform algorithms. Developed as plugins for ImageJ. More info coming soon.
2017 Greimas Viz
Visualizing the 644 words and their relationships in the famous Greimas and Courtés' Sémiotique : dictionnaire raisonné de la théorie du langage.
2016 Rothko Viz
Visualizing, navigating, and generating 201 paintings by Mark Rothko.
2015 Klee Viz
Visualizing 203 paintings by German-Swiss painter Paul Klee.
2016 Mediawiki Viz
Series of experiments in web prototypes, schemes, mockups, and interface-code analysis.
2014 RockViz
Visualizing the covers colors of the best 2000 rock albums.
2013 La visualité de Nirvana
An exploration of the graphical production of alternative ban Nirvana. Visualizations made with ImageJ and Processing. Accesible in slideshare
Travaux créatifs
2021 Poème Stein Polaire, séries 2021
Deux impressions pour l'exposition "SATELLITE" Collective. Du 2 octobre au 4 décembre, Galerie Satellite. Impression sur Dibond 3mm. 20 x 20 cm.
2015 - ... Poèmes Stein
An ongoing project about graphical rendering of generative poetry. In collaboration with Jean-Pierre Balpe and Sam Szoniecky.
2011 - 2016 Motion Structures
A project about converting video into 3D objects. Using a script I wrote for ImageJ and 3D printing technologies.
2016 Disrupting 3D Models
An experiment about breaking appart the geometry of a 3D digital model. An application made with Processing.
2012 Messages vers le futur
A public installation where users send future messages to themselves through a digital wormhole.
2012 377 covers of Thrasher Skateboard Magazine
A short video about the evolution of Thrasher Magazine covers. Video available in Vimeo.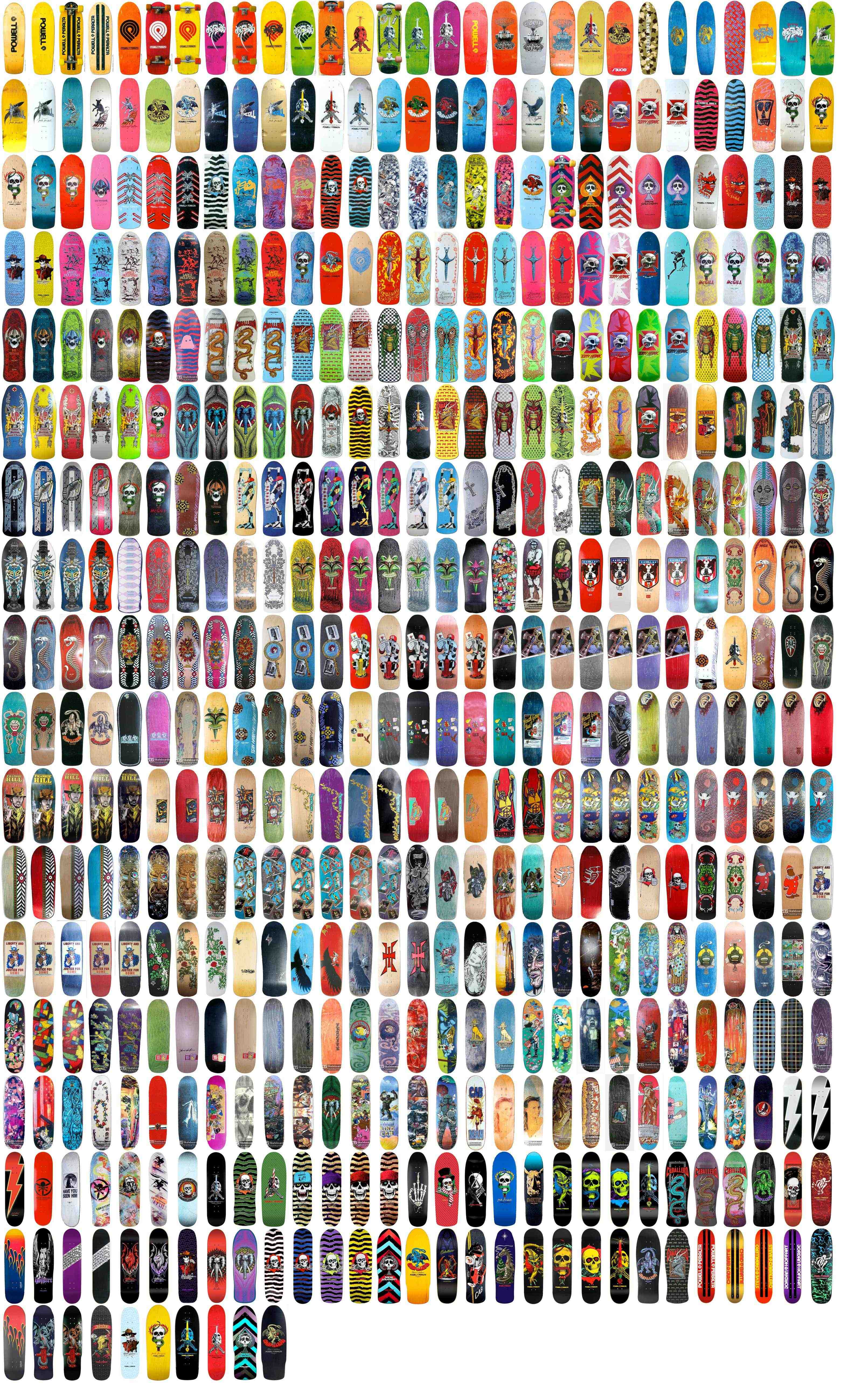 2012 500+ Powell Peralta skateboard decks
A study on the graphic design history of skateboard decks produced by Powell Peralta.
2011 Maya Fractal
A plug-in for Autodesk Maya to generate fractals and L-Systems.
Vulgarisation scientifique
back to top